SERVING GOD THROUGH LEADERSHIP
Principal Pastor of the Church
Igor Vladimirovich Trebushnoy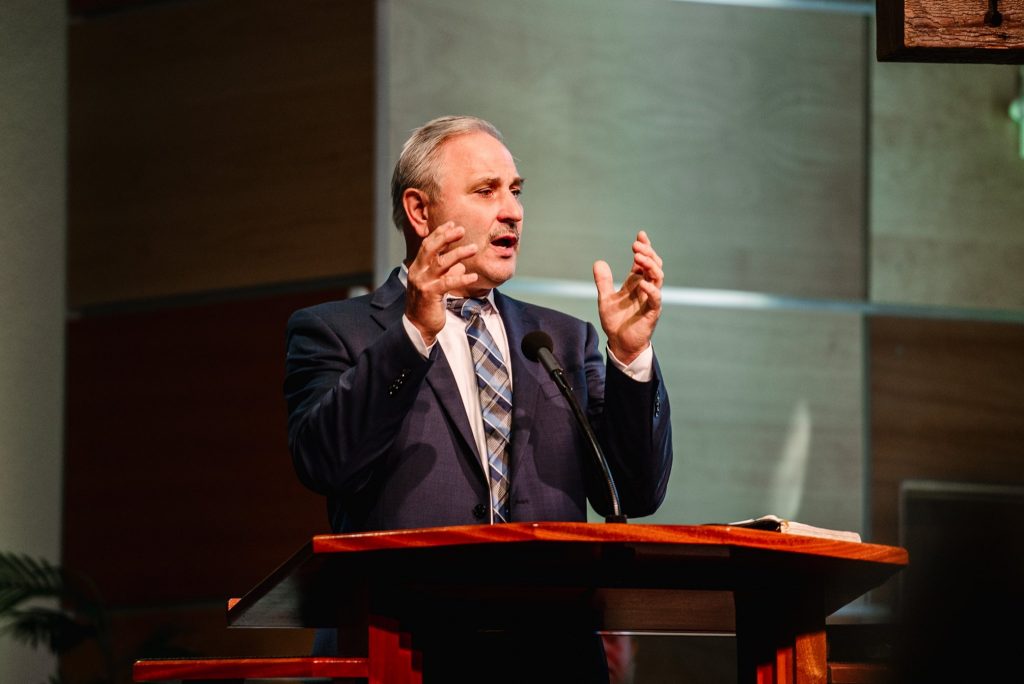 Born in 1963 in a Christian family. He came to faith at the age of 13 in 1976 and in 1983 received holy water baptism. He served as an evangelist and preacher. Ordained to the pastoral ministry in the city of Blagoveshchensk, Russia in 1991 by presbyter Gennady Ivanovich Abramov. Carried pastoral ministry for 7 years in this church. After he moved to live in America and for 13 years he was a youth pastor at the Salvation Slavic Church, Washington state. He was responsible for the youth ministry of the North-Western Association of Slavic Churches. At the moment he is the main pastor of "Gospel Baptist Church".
"Be strong and courageous. Do not fear or be in dread of them, for it is the Lord your God who goes with you. He will not leave you or forsake you." Deuteronomy 31:6
Sergey Anatolievich Chubakov 
Born on March 24, 1990 in Russia, in the Pskov region, in the city of Velikiye Luki. At the age of 3, his parents were deprived of parental rights, as a result of which he ended up in a boarding school for orphans, where he was raised until he was 15 years old. In 2005, he gave his life to the Lord in a boarding school, and was influenced by God's Word through missionaries visiting from America. He was adopted in 2006, and in the same year he made a covenant with the Lord through water baptism. In 2009 -2010 he completed his military service. In 2011, through the missionary group of Nikolai Nikolaevich Lisitsyn, he met Maria Lisitsyn, and they performed missionary service together. In 2012 he married Maria. They are raising two children, Vera and Seryozha. Since 2012, he has served in the local church.
Contact Information
Phone: 253-326-3724
"Jesus said to him, 'If it is my will that he remain until I come, what is that to you? You follow me!'" John 21:22
"Fear not, for I am with you; be not dismayed, for I am your God; I will strengthen you, I will help you, I will uphold you with my righteous right hand." Isaiah 41:10
"Trust in the Lord with all your heart, and do not lean on your own understanding. In all your ways acknowledge him, and he will make straight your paths." Proverbs 3:5-6